Welcome to the first day of AAAA 2022+HearTECH Expo! Here's what you need to know, what to do, and where to go.
First Stop
Get your badge, HealthPass verification, conference guide, and everything else you need to guide you through the next three and a half days of AAA 2022+HearTECH Expo.
Next Up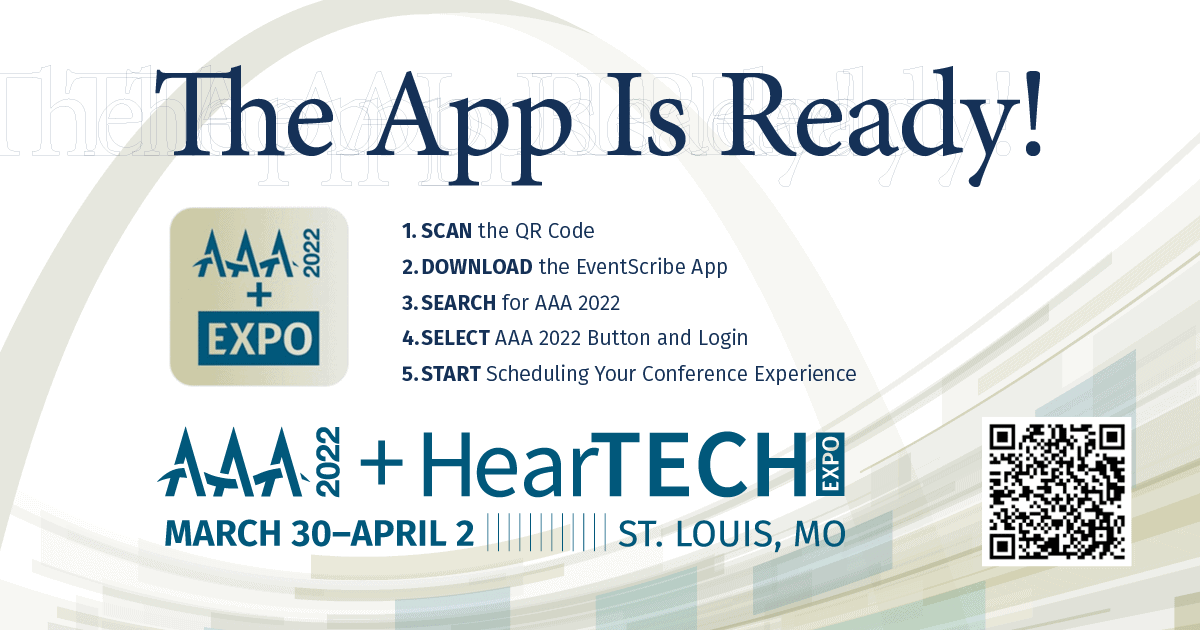 Download the "eventscribe" mobile app from the Apple App Store or Google Play. Find sessions, browse poster data, navigate the exhibit hall, access session handouts, get alerts, and more. Scan the QR code above or On Apple and Android devices, search "eventscribe", then search for AAA 2022. Log in with your account from the Online Conference Planner or create a new account.
Happening Now
ARC is in full swing and SAA will begin at 10:00 am! Attendees of the 2022 Academy Research Conference (ARC): Age-Related Hearing and Balance Decline, have a full schedule with morning and afternoon sessions earning up to 0.6 CEUs. Presentations delve into the background of age-related hearing and vestibular loss, as well as highlight possible solutions and areas of interest for a way forward.
Student members attending the 2022 Student Academy of Audiology (SAA) Conference are experiencing hands-on, unique, student-focused content designed to supplement their audiology program curriculum. Sponsored by Starkey.
Looking for More?
There are five Learning Labs* are taking place this morning from 8:30 am–12:00 pm CT, each worth 0.3 Tier 1 CEUs. Check out the choices below or visit our Online Conference Planner for more!
| | |
| --- | --- |
| Room: 227 | Benign Paroxysmal Positional Vertigo: Science and Protocols for Successful Treatment and Happy Patients |
| Room: 222 | Cerumen Management Workshop: Navigating Your Way out of a Sticky Situation |
| Room: 225 | Everyday Use of Simulation in Audiology |
| Room: 275 | Teleaudiology: The Evidence Base and Solutions for Your Clinic |
| Room: 224 | Trust the Patient, Verify the Hearing Aids |

*Tickets for learning labs were purchased with registration in advance. If there is availability and you wish to attend a session, purchase your ticket on-site at the attendee registration counter.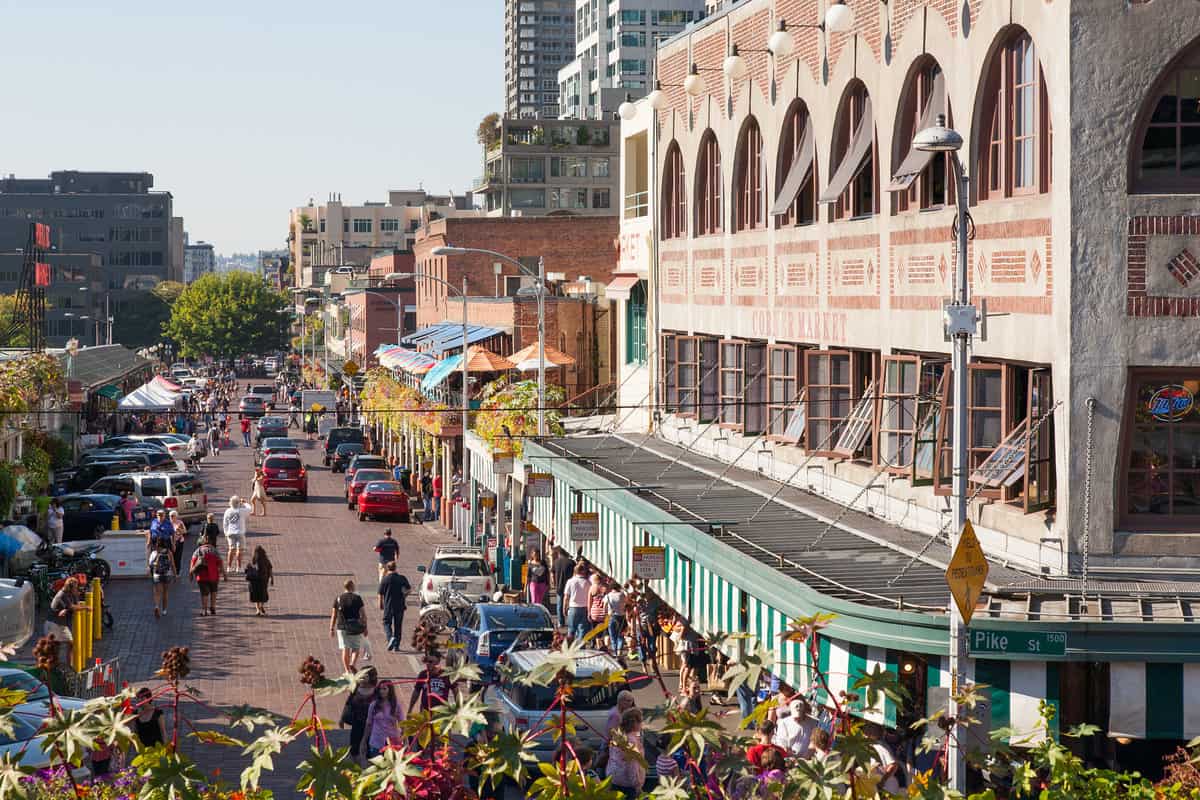 Who: You, That's Who Every year, the Academy annual conference welcomes audiology professionals, students, researchers, industry experts, and more from around the world to an exciting city. This year, we have even more networking events and collaborative spaces for you to make connections. Click on any of the links below to learn more about just…