By Gail Whitelaw, PhD, Chair, Advocacy Council
The Academy's advocacy efforts seek to educate and shape national policies regarding hearing health care issues, while raising the profile of audiologists with public policy makers. Our skilled government relations staff and consultants work diligently to represent the interests of our patients and our profession and seek effective legislative, regulatory, and other policy solutions to the challenges we face in practice. This past year we saw the culmination of many years' efforts in the introduction of the joint audiology bill, the Medicare Audiologist Access and Services Act of 2019, as movement forward to gain increased recognition of the audiologist's role and coverage of services.  We also are addressing other legislation and changes in coding and reimbursement that can adversely impact audiology practice.
Advocacy success is one of the primary goals of the Academy's strategic plan, and the Academy encourages all of its members to utilize its advocacy resources to learn about initiatives and get involved to shape the future of the profession. A critical part of the equation for the efficacy of advocacy work is the effort of members. Our staff's efforts can position us well and open up opportunities, but the messages that we deliver ourselves to policymakers are the most impactful.
The Future Hub in the HearTECH Expo at AAA 2020 will feature an important session to help prepare audiologists to assume a greater role in advocacy. On Thursday, April 2, 1:30-2:30 pm, join Academy advocacy leaders for brief legislative and regulatory updates and to learn tools to be an effective audiology advocate:
Learn the tactics in effective communication in different situations and scenarios to help gain the support of elected officials (state and federal), public, and colleagues.
Learn skills and fundamentals of communication to develop your "audiology elevator speech"
Learn body language and listening skills
Learn how to contact your member of Congress through the Legislative Action Center
Learn how to setup meetings with elected officials as well as request photo opportunities
Elevator Speech
A helpful tool for anyone to have at the ready is the equivalent of the elevator speech. In less than one minute, you need to be able to effectively explain the significance of hearing and balance care, the role of the audiologist, and the challenges that can impact access to quality care. You never know whom you might sit next to on an airplane or meet at a party, and you want to have your message tight and ready to pitch. Also, when you participate in lobbying activities, you want to be prepared with messaging.
Jodi Baxter, AuD, of The Ohio State University and chair of the Academy Government Relations Committee (GRC), will offer tips on how to shape a one-minute speech about audiology and key issues. She will share with participants several samples that she has developed in her own advocacy experiences and participants will briefly engage exchange ideas with one another for developing personal messages.
Role-Playing
A main focus of the session will be interactive role-playing to develop and hone advocacy messages. In the first role-playing exercise, Vivianne Wersel, AuD, a member of the GRC and seasoned advocate who has been directly involved in moving legislation forward into law, will lead participants in small group work to prepare for advocacy visits.  In a simulation of a visit to a Capitol Hill legislative office, participants will think about how to organize a meeting for delivery of a clear request and how to adapt messaging to the attitudes and body language of Hill staffers. Dr. Wersel will share her learned tips and strategies for effective messaging.
A second role-playing exercise will be led by Drs. Wersel and Baxter and Susan Pilch, JD, the Academy's Senior Director of Government Relations. The point-counterpoint activity will help participants how to prepare for opposition to our messaging. The art of debate is a valuable talent to hone for effective advocacy.
The GRC has been trying to expand the Academy's grassroots network, and the "Academy Advocacy in Action" feature in the Future Hub will be a fun and highly valuable session to prepare audiologists for a greater role in the network. Attend the session and get involved for this next decade of advocacy work for audiology!
Review the full schedule of educational opportunities and activities at  AAA 2020 + HearTECH Expo, April 1–4, in New Orleans.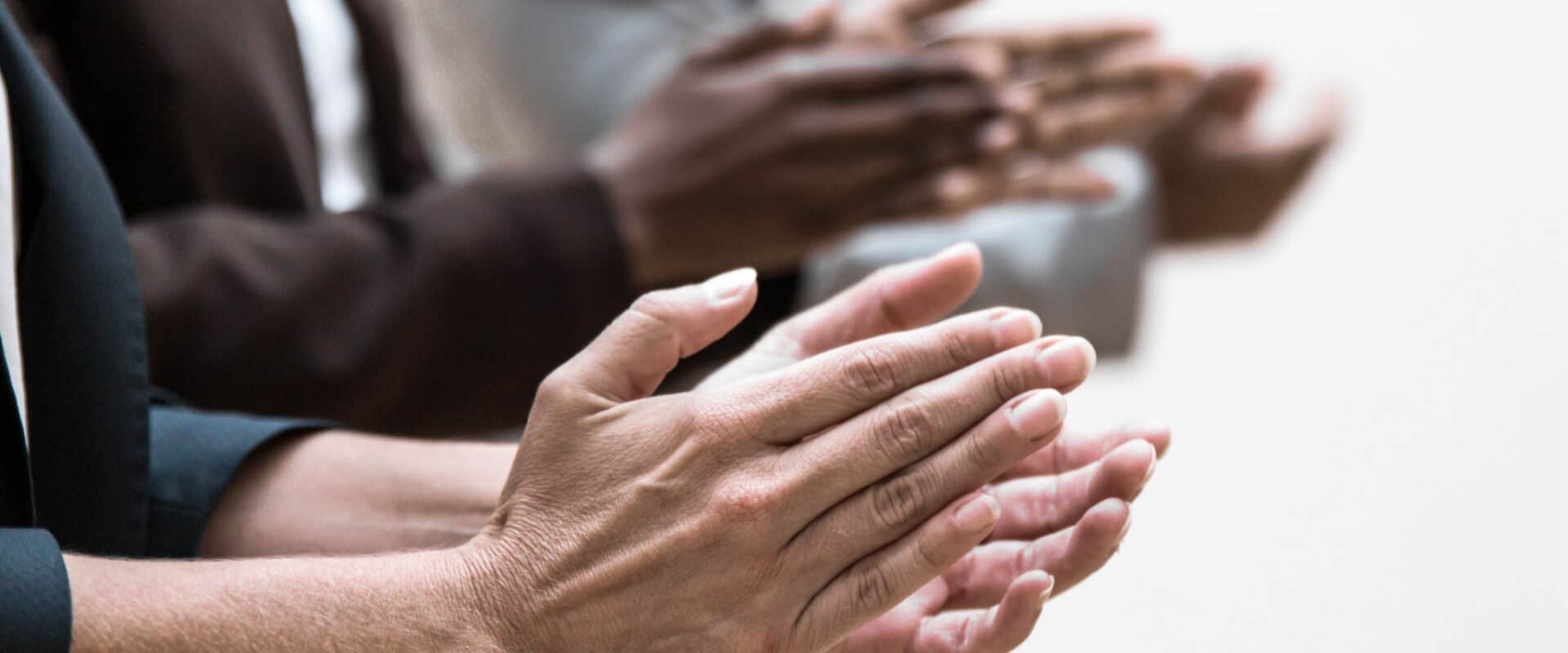 In 2022, AU Bankaitis, PhD, was chosen as the recipient of the Samuel F. Lybarger Industry Award, reserved for individuals who made important contributions to research, engineering, or technical achievements in audiology. Throughout her career, Dr. Bankaitis has created resource information on infection control, clinical issues, and hearing instrument consideration and is a "go-to" person…