The American Academy of Audiology is excited to welcome attendees to the HearTECH Expo at AAA 2020 in New Orleans, LA. With 200+ exhibiting companies, the HearTECH Expo is a new exhibit hall experience, offering the best of industry-related education and cutting-edge technology all in one place.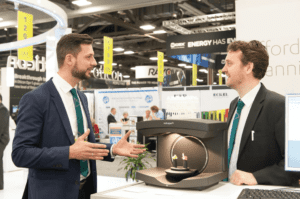 When Is the HearTECH Expo open?
Wednesday, April 1:   4:00 pm – 7:30 pm
Thursday, April 2:     10:00 am – 6:00 pm
Friday, April 3:            9:00 am – 3:00 pm
Each day is full of unique programming; make sure to check out the Schedule in the Hall so you don't miss anything.
What makes the HearTECH Expo different from previous exhibit halls at AAA?
In addition to the usual opportunities to connect with and hear from industry representatives and other exhibitors, the Academy and Hearing Industries Association (HIA) have partnered together to create the Future Hub, where leading industry experts will gather and converse about the future of hearing health. There are also pavilions for specialized hands-on experience with hearing tech, and an Innovative Tech Tour where you can earn the chance to win great prizes while connecting with industry experts.
Can I earn CEUs at the HearTECH Expo?
Yes! You can earn up to 0.8 CEUs through the Future Hub, and through Industry Updates and Quick Solutions, which feature exclusive educational programming provided by exhibitors. CEU opportunities will be listed in the on-site conference guide and in the online conference planner, launching in mid- to late January 2020.
Hands-On Pavilions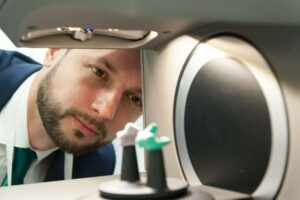 The Hands-On Pavilions, new for AAA 2020, will be open in the exhibit hall on Thursday and Friday during regular Exhibit Hall hours. These pavilions are designed to provide firsthand experience for skill development to help audiologists create the optimal patient experience using best practices.
VerificationThe Verification Pavilion features multiple hearing aid verification systems and types of hearing aids from different manufacturers. Volunteers will be present to demonstrate the various hearing aid verification systems and assist as you practice adapting your verification skills to different models. Sponsored by Interacoustics, MedRx, and ReSound.
Speech-Recognition TestingThe Speech Recognition Testing Pavilion offers the opportunity to become more comfortable with aided speech recognition testing to confirm optimal hearing aid fitting or identify cochlear implant candidates. This includes hands-on practice with preparing for assessments, interpreting and applying results, and reviewing standard batteries.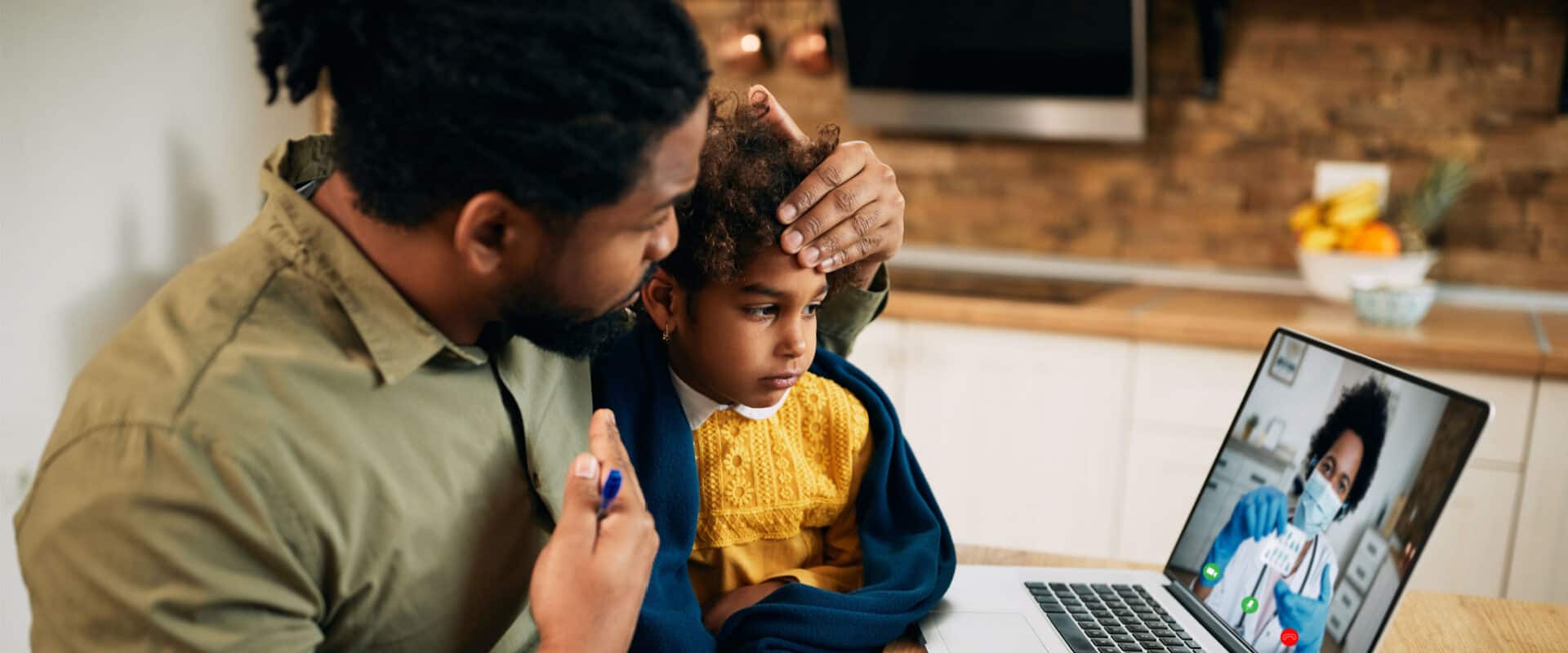 During the COVID-19 pandemic, the American Academy of Audiology (2020) provided audiologists with guidance regarding the use of telehealth services. In October 2021, the Academy released a position statement titled The Use of Telehealth for the Delivery of Audiological Services. Members can access this statement here. While the COVID-19 pandemic may have expanded telehealth services,…