Welcome to the HearTECH Expo
In addition to a variety of educational sessions and events at AAA 2024, the HearTECH Expo provides an interactive space to connect with industry representatives, enjoy time with colleagues and have some fun, as well as earn CEUs through learning sessions in the HearTECH Hub.
Location
Georgia World Congress Center
285 Andrew Young International Blvd NW
Atlanta, GA 30313
Phone: 404-223-4000
Dates and Hours
Wednesday, April 17: 4:00–7:30 pm
Wednesday, April 17: 5:00–7:00 pm Celebrate Audiology Reception
Thursday, April 19: 12:00 pm–7:00 pm
Friday, April 20: 9:00 am–2:30 pm
*Hours are subject to change
Learn New Skills
Industry Update Sessions—Earn CEUs in the hall through exclusive educational programming provided by exhibitors.
HearTECH Hub—The HearTECH Hub will showcase education, presentations, and learning opportunities starting Wednesday afternoon through Friday. It will also feature product displays and offer a social area to converse with colleagues and meet with the members and representatives of our Hub sponsors.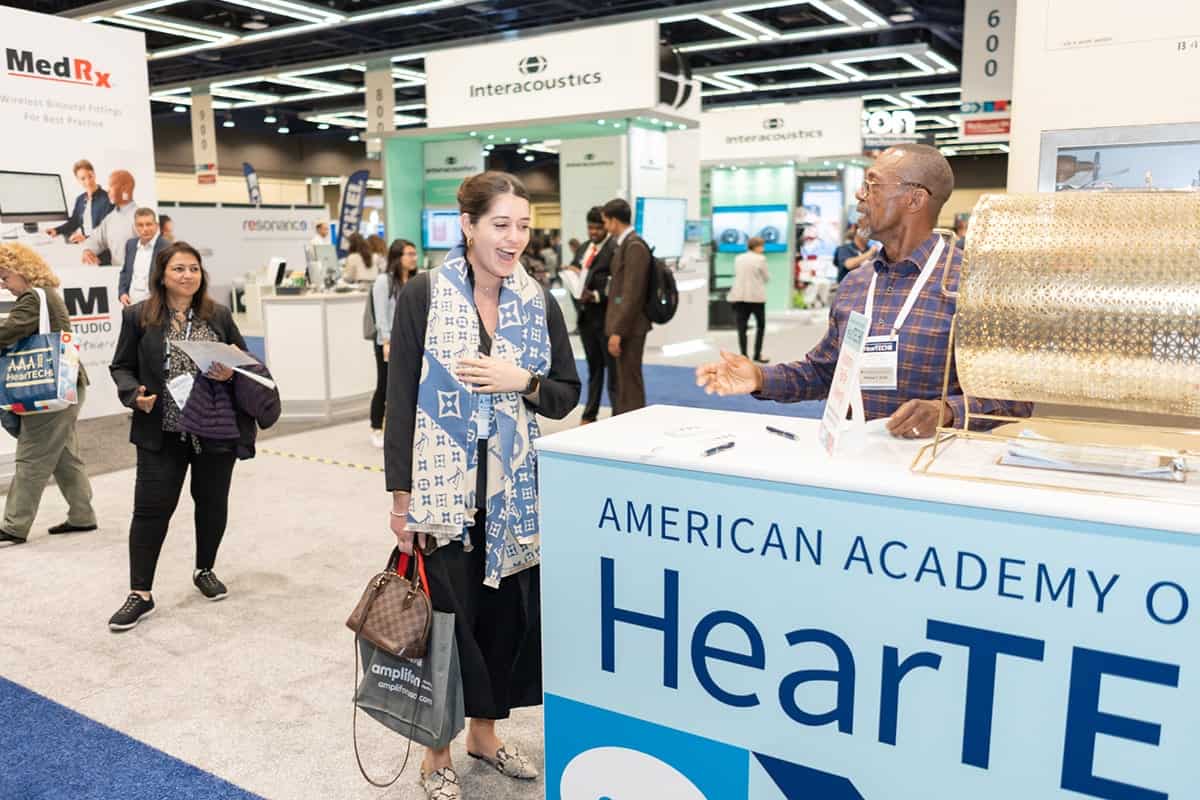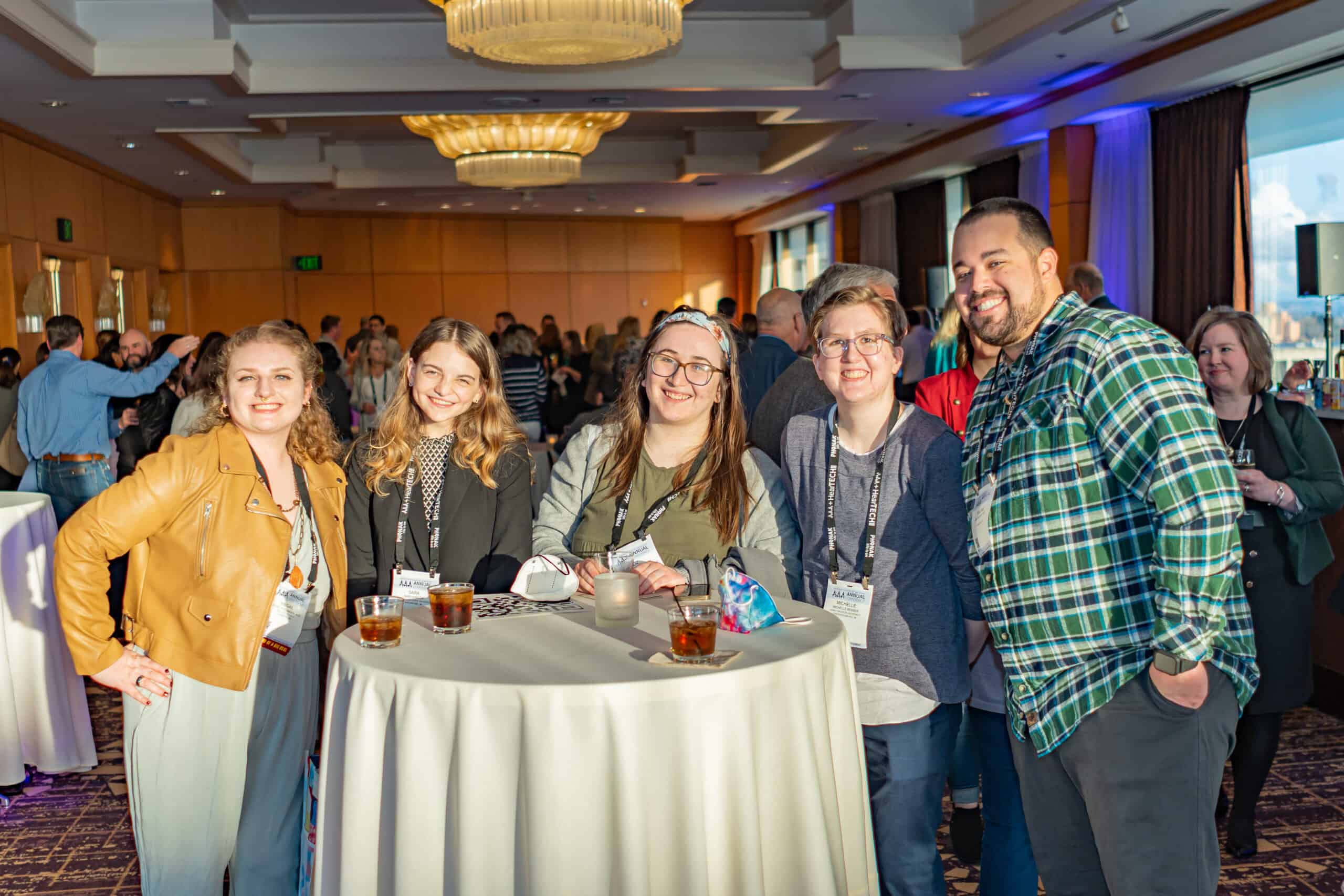 Connect with Peers
Join us for the "Celebrate Audiology" opening reception on Wednesday evening.
Enjoy time in the expo hall where you can meet up with friends and colleagues and enjoy connecting with industry representatives and partaking in fun activities and events each day.
Discover New Technology
You can connect with 130+ exhibiting companies and ask the questions most important to you and your business.
The HearTECH Expo offers you the opportunity to engage in one-on-one conversations with industry representatives, get hands-on interaction with products, and learn more about industry and hearing health-care serv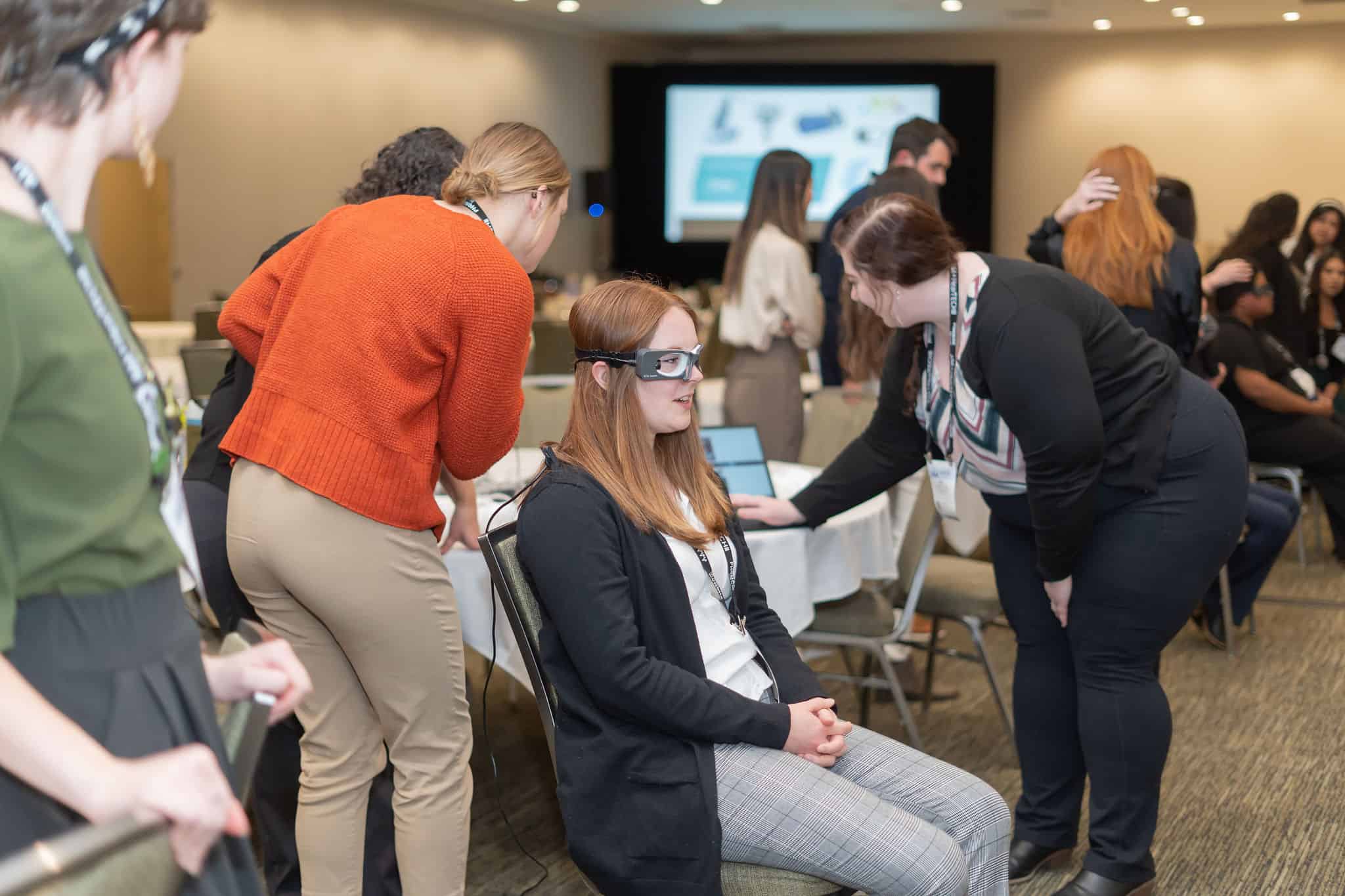 Thank You to Our Partners and Sponsors!
The generous support from our corporate partners and sponsors helps make the many Academy initiatives possible. 
Become an Exhibitor or Sponsor
HearTECH Expo features organizations and companies related to the hearing health-care industry. This includes manufacturing, distribution of listening/amplification devices, hearing aids, hearing testing instruments, amplification devices, cochlear implants, and pediatric and adult educational and rehabilitative products or services.
Coming in mid-August, you can visit the exhibitor section for details on booth reservations, show logistics, exhibitor registration and housing, and sponsorship opportunities.
"I've been an audiologist for 33 years. Attending AAA is always a highlight of my year and never disappoints. It recharges me and reminds me why I love what I do. Our field changes quickly and there is always something new to be learned. I am already looking forward to Atlanta!"
Kristin Samuelson, AuD