Earl Harford, PhD, a pioneer in our profession and one of the early advocates for the audiologist's role in the dispensing of hearing aids, died on September 24, 2016, at his home in Tucson, Arizona, at the age of 86.
Dr. Harford was a student of Raymond Carhart at Northwestern University. His classmates included James Jerger, Noel Matkin, Wayne Olsen, Bill Rintelmann and Tom Tillman. Subsequently, he began his career at McGill University, then returned to Illinois to join the faculty at Northwestern. His appointments at Northwestern included assistant professor of audiology (1959-1962), associate professor of audiology (1963-1968), and professor of communicative disorders (1968-1976). He resigned effective January 1, 1976.
Dr. Harford developed contralateral routing of signal (CROS) hearing aids for unilateral deafness during his tenure at Northwestern, and also was an early proponent of "open" canal fitting for high-frequency hearing loss. After leaving Northwestern, he joined the faculty at Vanderbilit University and then the University of Minnesota, where he was professor and head of the audiology clinic in the Department of Otolaryngology. While there, he mentored many audiology graduate students, demanding that they approach the clinical environment with the same precision and dedication as they would in the laboratory. While at Minnesota, he co-developed in situ measurements of the ear, placing miniature microphone deep down into the ear canal. This ultimately led to the commercial development and adoption of real-ear measurements in clinical best practice.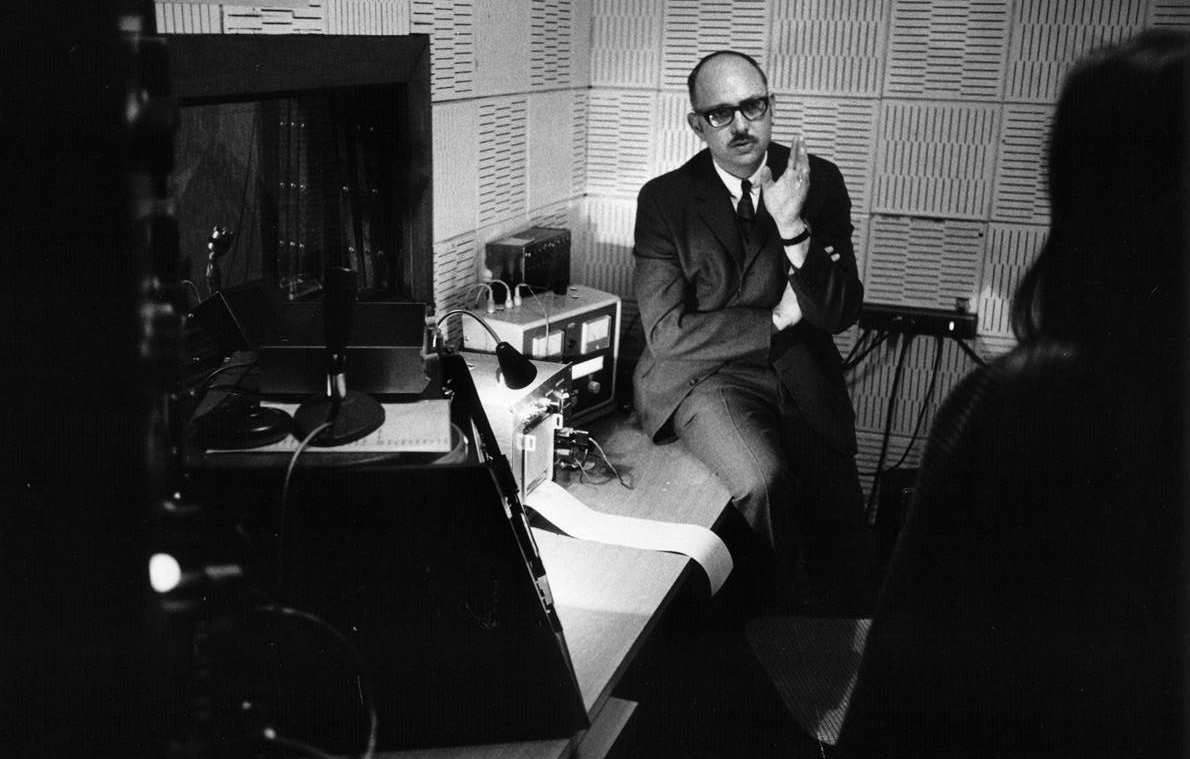 Dr. Harford was among the earliest clinicians to adopt and promote tympanometry, acoustic reflex measurements, and real-ear measurement as best practice in the United States. He was also one of the first audiologists to dispense hearing aids in the state of Minnesota, and also was one of the first to develop a university clinic dispensing program and training facility. After developing a successful private practice clinic, he joined Starkey Laboratories, where he developed the Student Internship program and was an active member on the Starkey Foundation Board of Directors, where he continued to work with training students, volunteers, and community-based health-care workers to assist with the development of a sustainable model of hearing health care until his death.
Dr. Harford delivered the Carhart Lecture at the combined meeting of the American Auditory Society (AAS) and the American Academy of Audiology (Academy) in 1993. He was a strong advocate for the role of the audiologist as an autonomous hearing health-care provider. He was also honored in 2012 by Academy with the Samuel F. Lybarger Award for Achievements in Industry for significant pioneering activity within the field of hearing.
Dr. Harford was truly a giant in the field, and contributed mightily to the profession over a career spanning 65 years. He is survived by his wife, Jennifer, four children, and six grandchildren.
The Academy is saddened to report that on Saturday, July 16, 2022, Robert S. Asby passed away at the age of 87, surrounded by his loving family. An audiologist and speech pathologist with nearly 60 years of experience and patient care under his belt, Mr. Asby has been a long-time member of the Academy and…