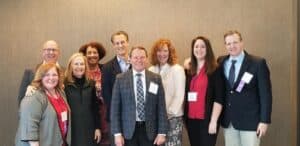 New and revised codes describing auditory-evoked potential (AEP) and vestibular-evoked myogenic potential (VEMP) testing were presented during last week's American Medical Association's Relative Value Update Committee meeting. The codes will be available to audiologists in 2021.
The Academy and volunteers from the Practice Policy Advisory Committee (PPAC), American Speech-Language-Hearing Association (ASHA), American Academy of Neurology, American Academy of Otolaryngology-Head and Neck Surgery, and American Clinical Neurophysiology Society have worked together to establish and value the codes.
Updated Guidance November 9, 2022 Late November 1, 2022, the Centers for Medicare and Medicaid Services (CMS) issued the Final Rule on the 2023 Medicare Physician Fee Schedule (MPFS). The Academy has compiled a chart of 2023 reimbursement values for audiology codes, available here. This Final Rule contains significant provisions for the delivery of audiology services….